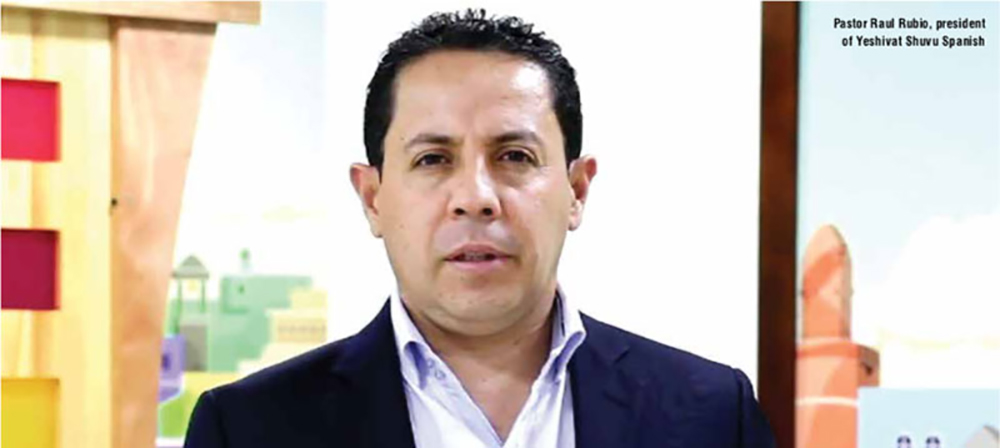 Yeshivat Shuvu Espano
Yeshivat Shuvu is Ahavat Ammi Ministries' online-based, distance learning Messianic Jewish yeshiva program founded by Rabbi Itzhak Shapira, who also serves as Rosh Yeshiva. The educational ser- vice started in 2015 and has grown in both impact and enrollment since. The primary aim of the school is a healthy, biblical and Jewish-centered discipleship program to raise up future leaders and bring resto- ration of the Jewish identity of Messiah Yeshua for both Jew and Gentile.
Ahavat Ammi has been active around the world, especially in South America. As Rabbi Shapira's efforts teaching multiday Yeshiva style conferences in person in South America, there arose a clear and distinct problem for the Messianic Jewish move- ment. Although there is a clear and growing hunger for the Jewish roots of the faith and a growing reality of Jewish people coming to faith, there are limited resources for solid and theologically sound training and instruction.
[vcv_global_template id="11423″]