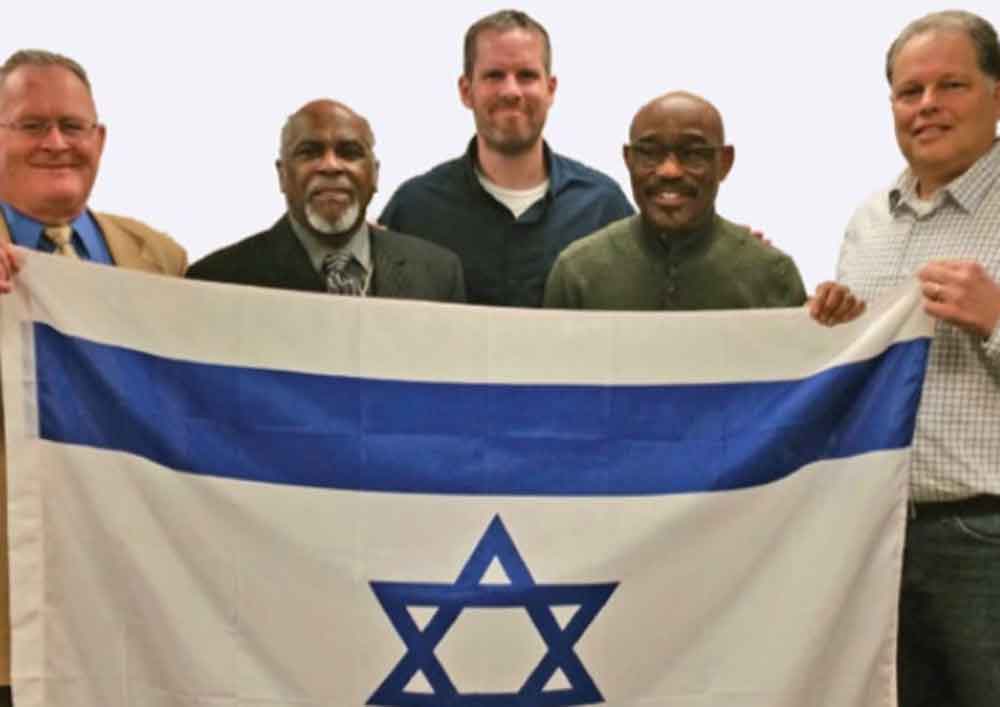 Friends to Israel: Ohio Messianic Center and Prayer Network
Sar Shalom Center, home to Sar Shalom Messianic Congregation in North Central Ohio, hosted Israeli Knesset Deputy Speaker Hilik Bar on October 6, 2018, for a "Stand with Israel" event in honor of the 70th anniversary of Israel's rebirth.
Knesset Deputy Speaker Lauds Ohio. As second in charge of the 120-member Israeli parliament, Deputy Speaker Bar told the 200 attendees (which included supporters, pastors, and elected officials), "Ohio is truly the great- est friend to Israel in the United States, no doubt about it.
"On behalf of the Knesset, I want to thank you for having this celebration to support Israel and thank you for demonstrating your love and your commitment to the nation of Israel." Bar, the highest-ranking Israeli official to visit Richland County, also became the first foreign parliamentarian to address both houses of the Ohio state legislature in 2015 on the Boycott, Divestment, and Sanctions (BDS) movement against Israel. At that time, he was given a key to the state of Ohio. (The Ohio legislature passed an anti-BDS resolution in 2017.)
But to understand why Bar spoke at Sar Shalom Center, let's examine the co-sponsors of the October 6 event: the Richland Community Prayer Network and the Israel Leadership Institute.
[vcv_global_template id="11423″]